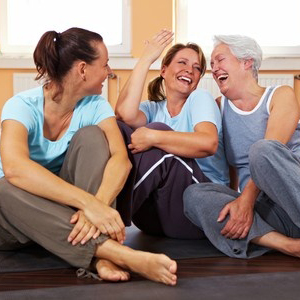 Thank you for your interest in becoming a Certified TRE Provider. We look forward to supporting you in incorporating TRE into your personal and professional life.
The TRE Global Certification Program
The TRE Global Certification Program will prepare you to teach TRE safely and professionally both in individual and group settings.
If you are seeking a somatic technique to enrich your healing practice, the program could be a good choice for you. If you are not a professional health care provider but you still want to learn how to share TRE with others, the program will give you the competencies to do so.
There are no pre-requisites to enroll in the TRE Global Certification Program but to be qualified and certified to teach TRE you need to complete the whole program and fulfill all the certification requirements. The average completion time for the program is 7-10 months.
Of the two three-day training workshops required for certification, Module 1 is open to the public and it can be taken as a personal exploration, while Module 2 is only open to trainees who are enrolled in the TRE Global Certification Program. Both modules are theoretical and experiential and they are taught a few months apart from each other.
TRE California workshops and trainings provide CEU to massage therapist and body workers nationally and to LMFTs in California.
Requirements
The requirements for the Global Certification Program are:
Attendance in two three-day training workshops (Module 1 and Module 2)
Four personal sessions with your Certification Trainer, in-person or via Skype
Practicing TRE and journaling about your experience (a minimum of 40 journal entries)
Reading the required books and writing a short review
Watching the required DVD's and writing a short review
Four supervised sessions teaching an individual volunteer client, in-person or via Skype
One midterm competency evaluation session teaching an individual volunteer client, in-person or via Skype
Four supervised sessions teaching a small group, in-person or via Skype
Tremor with a group four times in either of two ways:

Join an already established TRE class in your area, or
Teach 3-4 of your friends TRE, going through the process with them and then tremoring with them
Costs
The costs for the TRE Global Certification Program are:
Module 1 (3 days): $450-$500
Module 2 (3 days): $450-$500
Certification enrollment fee: $35
Books and media: ~ $200
Personal sessions (four 75 minute sessions @ $125 each): $500
Supervised sessions teaching an individual (four 1.5 hour sessions @ $150 each): $600
Midterm competency evaluation session (1.5 hour): $150
Supervised sessions teaching a group (four two-hour sessions @ $175): $700
TRE website listing fee (yearly): $75
The approximate cost for the whole program is $3200-$3500. Supervision is sometimes done in a group setting to maximize learning and to decrease costs. Your Certification Trainer can require additional supervision when needed.
Maria was my first TRE trainer and I always considered her the best! She walks her talk and know her stuff! I am amazed by her extensive knowledge and experience and by the depth of her personal TRE practice. I highly recommend her work.
Anyone wanting to learn how TRE and Neurogenic Yoga can improve their lives and those of their clients should not miss the chance to study with Maria. She is a fountain of information and she is also funny, compassionate and deeply caring.
TRE has been a wonderful addition to my clinical work with both children and families. Training with Maria to become a certified provider completely exceeded my expectations! I learned so much from her generous informed presence, extensive knowledge and experience. Really fantastic. Maria, thank you again for your humor, insight, clarity and support.
With an eye for everyone, Maria knows how to give appropriate feedback to each participant and she has the ability to support each trainee in his own personal development. Thank you Maria, you are always welcome in Belgium!
I'm very glad I learned TRE, for myself and for my work in prisons. I like her teaching style very much. She's  very accessible, shares her knowledge and remains patient. Her years of experience ensure that the sessions are clear and concrete and that TRE can be explored safely. Thank you!