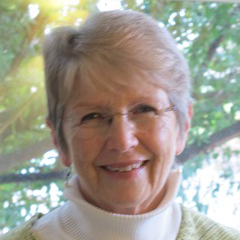 I have noticed 3 different benefits from the TRE workshops with Maria: First off, it has helped me mitigate the effects of vicarious trauma. I work with the seriously mentally ill and frequently I am completely drained by the end of the day, mentally and emotionally. I have noticed such a relief from that "burn out." Secondly, my aches and pains that were a fairly chronic issue after I would play soccer or run are GONE! It is wonderful. Third, my running improved significantly after I did TRE. My stride is stronger, I am mentally into the run and feeling good which is tremendous because I have been struggling with this for years. I will run a ½ marathon this weekend and I plan to prep and recover by doing TRE. Thank you Maria for teaching this valuable tool!
As a teacher, Maria is very sensitive and invigorating. She is also a warm person with a great sense of humor. I truly appreciate how she shares her vast knowledge with the international students. What I have witnessed, the opportunities and experiences that her students around the globe are receiving, are unforgettable and most likely life changing. She is able to inspire her students, motivate them and, perhaps most importantly, keep them laughing during some challenging times.
I was fortunate to take Maria's workshops in several occasions. After my first class, I awaken that night to vibrations, mild trembling, in various parts of my body including my heart. It was a bit disconcerting at first but I quickly realized that it was trauma releasing from my heart. I used my breath to go deeper into the sensation. It dissipated and I slept deeply. The following night I experienced a dream that was so real it is still with me. I encountered my father and walked up and hugged him feeling his loving hug in return. That encounter has never happened in my real life as Dad's PTSD acquired in WWII kept him emotionally unavailable and his children traumatized by his violent responses to triggers we never understood. I obtained a great deal of peace from releasing the trauma stored in my body and the dreamt reconciliation with a parent I had loved from afar. After attending another class with Maria, I again had an unusual dream the following night. This time I awoke the next morning realizing that I have been dreaming wonderful music all night long – no visuals, just music. I was left with an amazing sense of harmony and peace in my being. I whole-heartedly recommend Maria's workshops. If you are ready to let go of experiences locked in your body, I believe you will have amazing results working with her. Wishing you peace in your mind and your body!
Maria Alfaro was my first TRE trainer and I have always considered the best! She walks the talk and knows her stuff! I am amazed by her extensive knowledge and experience and by the depth of her personal TRE practice. I highly recommend her work.
I want to let you know how much I benefited and enjoyed your TRE workshop. After a major accident I underwent two intense surgeries on my lumbar spine. The second surgery required them to cut major muscles including my Psoas. I have always suffered with a tight Psoas and, as a Pilates instructor, have worked very hard to overcome this. During your workshop I could feel pain in my left side. It was very sharp and I kept wondering what this was. I felt great when I left the workshop, the pain was gone and I could feel an immediate release in my Psoas. That night I had an amazing dream of my surgery and felt the actual cut of my Psoas muscle. For years I have mentally gotten over many obstacles regarding my surgeries. However, this is the first time my body released all the pain and suffering it went through. Truly amazing. In my professional opinion, TRE would be beneficial to anyone that is interested in further developing the mind body relationship. I look forward to future workshops. With great appreciation and thanks.
As a longtime Somatic Psychologist and Rosen Method Bodywork Practitioner, I was initially skeptical that trauma work would be possible in a large group forum. After attending a workshop with Maria, I was surprised at the way the TRE process helped participants release stress and trauma held in the body without the need for private, long term, individual treatment. Maria's presence, extensive experience and sense of humor are wonderful aspects of her teaching. Since practicing TRE I have less stress overall in my life, and specifically I have experienced unusual vibrations in my bones and tremors in my internal organs resulting in lasting calming sensations. These experiences go outside my normal understanding as a physical therapist and bodyworker of muscle relaxation. It seems something more primal is being released through the nervous system, which can allow people to have deep release without necessarily engaging difficult memories and emotions. Once, after being in a training session with Maria, I had a dream that the attic of my house was being rewired after which the electricity in the whole house improved. After experiencing TRE personally, I decided to become a provider of TRE and Maria has been my trainer and supervisor during the certification process. She shepherded me through it providing insight, wisdom and great support. I am deeply grateful to have had her as a mentor and now to have her as a colleague.
I discovered TRE a year ago during a workshop organized in October 2014 by BIPE (Belgian Institute of Psycho-traumatology and EDMR.) TRE consists of a series of very easy exercises which bring on a sensation of deep relaxation. Personally, I have been using it for a year and have also proposed it to various people, some of whom were very affected by trauma in their lives. The feedback is very positive. Participants commonly report better sleep. In my opinion, it is interesting to observe how traumatized individuals reconnect with their bodies, letting go and letting their bodies "do the work." It isn't rare to see smiles appear during the sessions even outright laughter. I was able to appreciate Maria Alfaro's professional qualities both in her animating a group of 30 as well as in individual coaching. Her wide experience in this modality allows her to quickly adapt the exercises according to the difficulties of each individual. In regards to the individual coaching, her advice was very pertinent. And all of this underlined with a great sense of humor.
Maria Alfaro is an incredible fountain of information about the body's ability to heal itself from tension, stress, and trauma. She has certainly found her callingteaching you about it! Anyone wanting to learn how TRE and Neurogenic Yoga can improve their life and those of their clients should not miss the chance to study with Maria. She is funny, compassionate, and deeply caring.
TRE was explained to me in such a beautiful way by Maria. It made total sense and I understood everything thoroughly before we began the session. This was the practical self healing modality I had been searching for to help our veterans find peace and healing within their own homes. Once my body began to shake uncontrollably without any pain, I knew I had tapped into something special. My emotions began to surface and stagnant negative thoughts I had been dwelling on faded in rapid rate. TRE is a very powerful tool and I highly recommend this practice to all.May all suffering people find peace and healing with TRE.
Thank you for teaching this incredibly profound work! You are an excellent teacher. I learned a lot, felt you held the space for the students, taught with great humor and solid presence. I loved what you said about simplicity, and how Dr. Berceli's work holds to that model. Thank you for your exploration to find this work and bring it to others. I have long been aware of my body shaking as a release, yet you validated my experience so well in your clear nonjudgmental articulation of our physical doing its job that my sensibility has shifted to a more welcoming embrace of my body intuitive wisdom. I feel so much better after class, believe me, it couldn't have better timing and my dreams were curious, long and clear. I look forward to practicing this. With great appreciation…
The ability to share TRE has been a wonderful addition to my clinical work with both children and their families. TRE is a great way to release tension and stress, easy to learn and easy to practice. Training with Maria to be a certified TRE provider completely exceeded my expectations! I learned so much from her generous informed presence, extensive knowledge and experience. Really fantastic. Maria, thank you again for your humor, insight, clarity and support.
Life is stressful and most of us are aware of the places our stress surfaces: neck and shoulder, stomach, bowels, jaw, etc. What was not known to me, even though I am a medical doctor, is how much stress we carry around our pelvis. TRE shows you that. The first time I did TRE, I was a little surprised at how different it was from the Ashtanga/Iyengar yoga I regularly do. It wasn't until the next day that I realized TRE had gotten me to a place that yoga had not yet. The difference was amazing and even though the sequence is only about one hour, the benefits of it persist. TRE is not just for people with sciatica (though it does help that too), it is not just for people who have hip and back problems; it is for anyone who has experienced stress in life. And let's face it: who hasn't?
Thank you for a wonderful session! The workshop was fantastic and TRE did immediate wonders for my sciatica. I have been doing it the last couple of days at home, and my lower back is feeling A LOT better. I plan on "stacking" this with my daily routine of running and yoga.